The 10th Shenzhen International Industrial Design Fair (SZIDF 2022) was held at Hall 2 of the Shenzhen Convention and Exhibition Center in China from October 22 to 24, 2022. 
SZIDF 2022 is hosted by the People's Government of Shenzhen Municipality, organized by the Shenzhen Industrial and Information Technology Bureau, and undertaken by the Shenzhen Industrial Design Profession Association. 
From 2013 to 2022, the Shenzhen Industrial Design Profession Association spent ten years building the world's top exhibition for industrial design, making Shenzhen International Industrial Design Fair the leading industrial design exhibition.  
Over the past ten years, numerous cutting-edge design concepts and the latest design achievements have made SZIDF a light of design. Nowadays, SZIDF is favored by all walks of life and has continuously created a strong radiating value. 
In 2022, the wave of new technological innovation, social manufacturing, and people's life is increasingly intertwined with design innovation. From the industrial age to the digital age, we have entered a more diversified period of economic development. In this context, we are thinking about how the future of industrial design will shape up.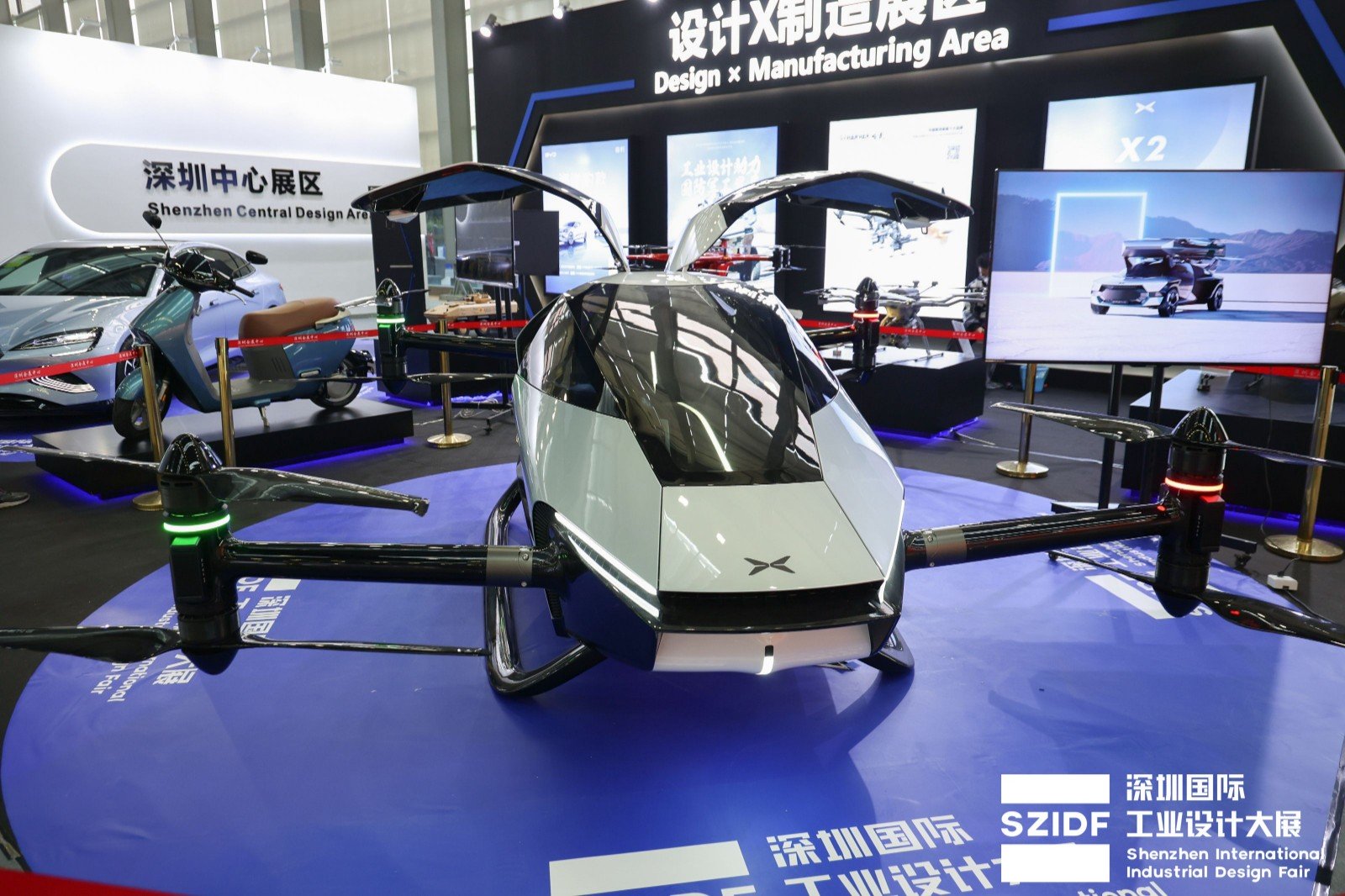 With the theme of "Dual-Design Multiverse" in 2022, the 10th Shenzhen International Industrial Design Fair joined hands with global designers to reveal future development through design, pave the path to future industrial design, fully explore all possible design fields, and unlock future design value. 
More than 200 people, including domestic and foreign design masters, entrepreneurs, purchasers, experts and scholars, representatives of leading design enterprises, domestic and foreign investors, and media, were invited to the event online and offline. At the same time, representatives of overseas guests and relevant national, provincial, and municipal leaders were invited to deliver speeches and jointly launch the fair. 
Covering an area of 15000 square meters, the offline exhibition was divided into six different sections including the Co-innovation section, design brand section, interconnected design section, international design section, Guangdong-Hong Kong-Macao achievement exhibition, and Shenzhen Design Central Section.  
Over 6000 pieces of exquisite design works from over 30 countries and regions including the Netherlands, Korea, Japan, Italy, Denmark, and Türkiye were presented. There were exhibits like AI robots, drones, artificial intelligence, new retail, 3D printing, industrial Internet platform, intelligent wearables, digital design, and smart home designs, as well as intelligence equipment and manufacturing technology-related high-end products and new technology, etc.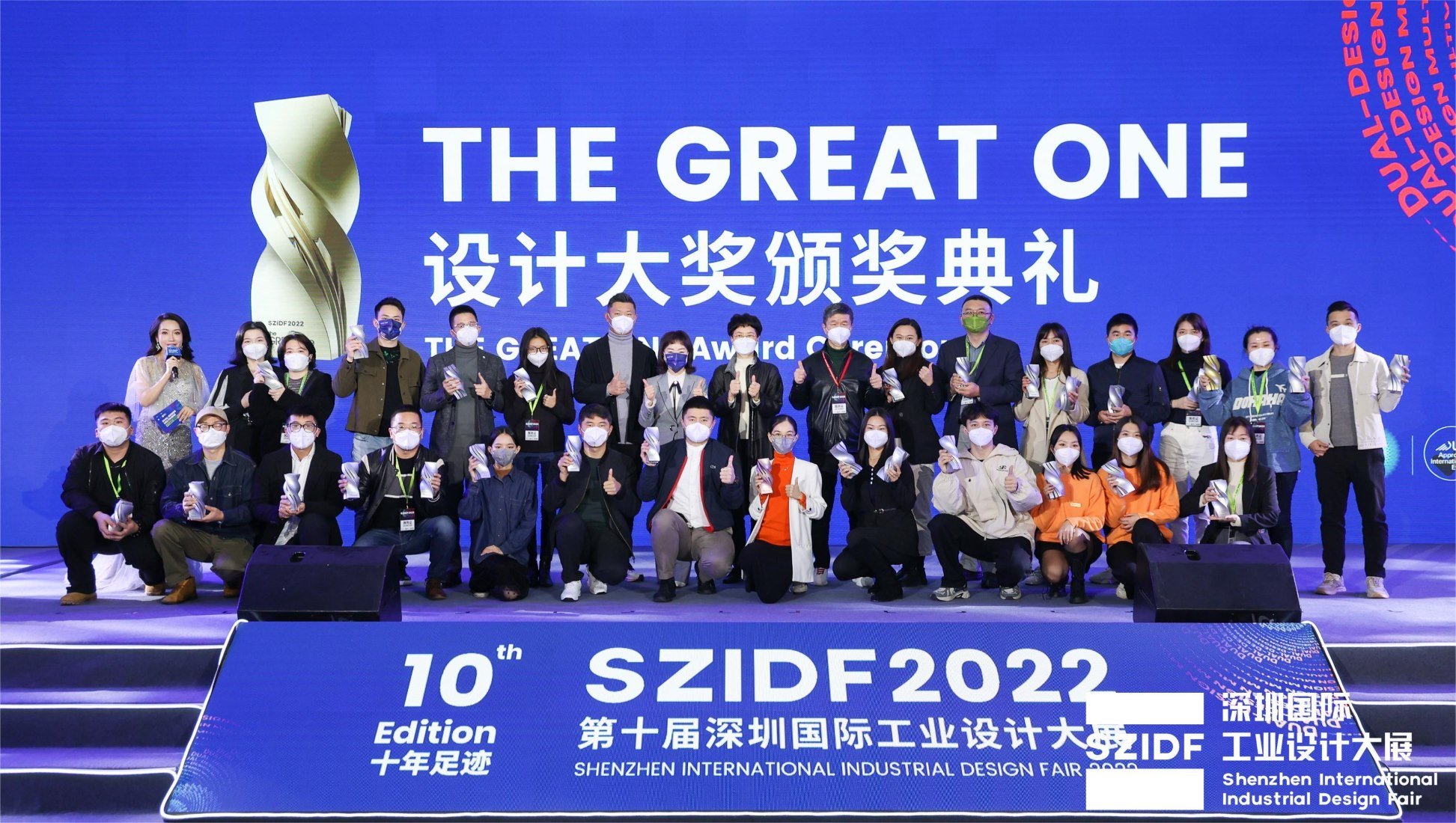 To drive the integration of design resources, SZIDF 2022 held various activities including theme exhibitions, The Great One Award, Global Design Value Summit, China Industrial Design Collaborative Innovation Summit, Design Innovation × Indiegogo Go Global Seminar, Design Enabling Guangdong High-level Seminar, Global Design · Shenzhen Launch & New Product Release Conferences, Design × Manufacturing Industry Matchmaking Meetings and so on.
Global experts, scholars, and entrepreneurs, including David Kusuma, president of the World Design Organization, Ralph Wiegmann, former CEO of iF Design Award, Liu Guanzhong, a renowned Chinese industrial design scholar, and designer Jamy Yang, were invited to attend the fair's crossover summits to share global cutting-edge ideas and innovative initiatives.
Through live cases, application scenarios, and exchange activities, SZIDF fully showcases the integrated whole service process from trend analysis, user insight, brand definition, design service, supply chain management, and product marketing, connecting design, manufacturing, brand, and consumption, building the new ecology of innovation in industrial design.