On May 14, 2023, the inaugural China AI Industrial Design Competition was officially launched, marking a significant milestone in the industry. Co-hosted by the prestigious China Industrial Design Association and iFlytek Co., Ltd., with the AI Branch of the association as the organizing body, the competition aims to foster innovation and collaboration in the field of industrial design.
Distinguished guests, including Liu Ning, President of the China Industrial Design Association, and Wang Wei, Vice President of iFlytek Co., Ltd., graced the event and delivered insightful speeches. Wang Wei emphasized the vital role of industrial design in bridging technology and humanity, harmoniously blending product functionality with visual aesthetics. She highlighted iFlytek's cutting-edge SparDesk, which facilitates seamless communication and understanding between humans and machines, revolutionizing information retrieval, problem-solving, and decision-making. Through this competition, she envisions the establishment of a robust platform that fosters collaboration among academia, industry, and research in the realm of artificial intelligence-focused industrial design. Leveraging the power of robotics, she emphasized the need for deep integration between industrial design and artificial intelligence to unlock boundless possibilities.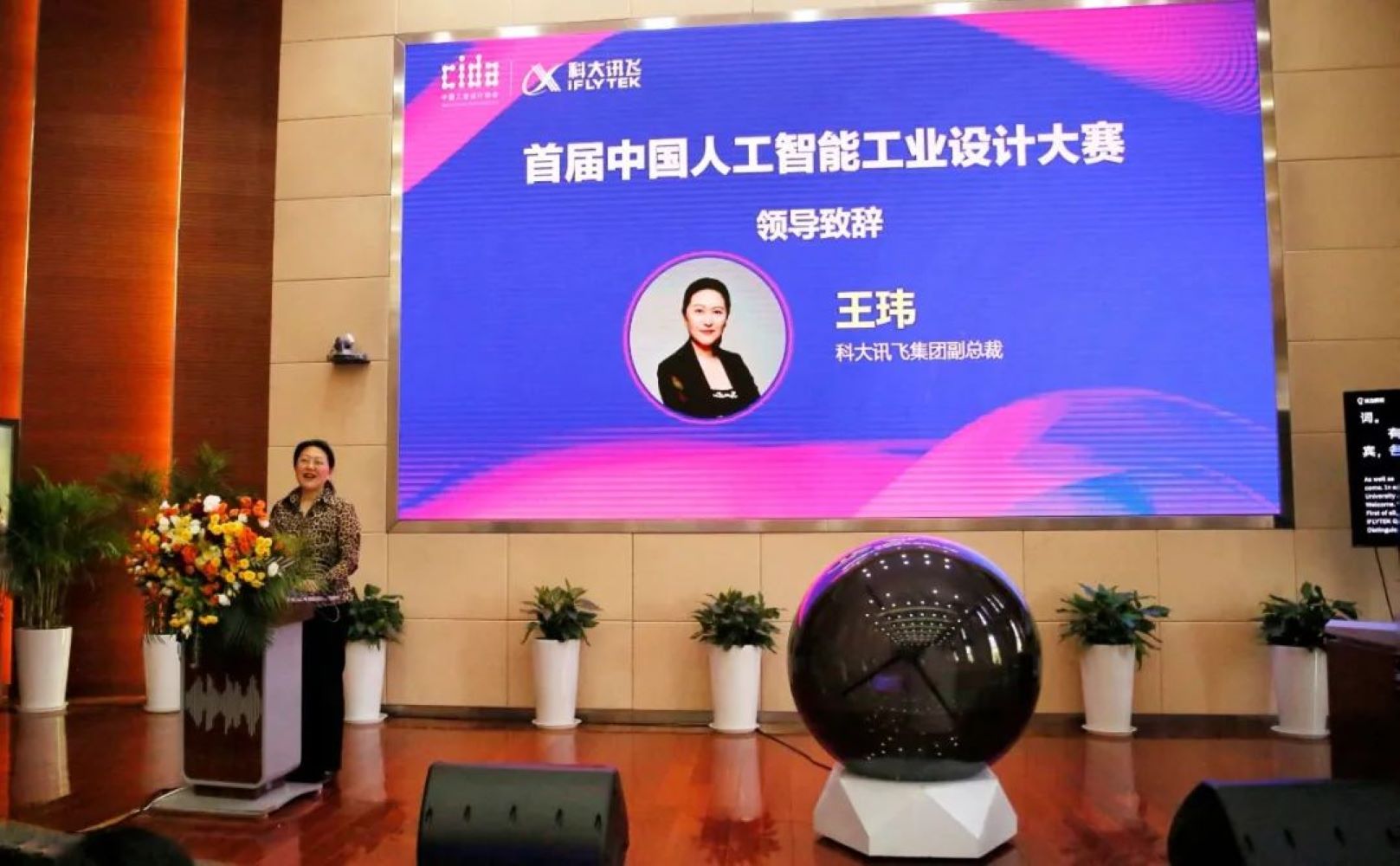 President Liu Ning underscored the pivotal role of industrial design in today's rapidly evolving landscape, as new-generation information technology drives unprecedented innovation. As the cornerstone of the innovation and value chain, industrial design permeates every aspect of economic and social development, ushering in profound transformations in human cognition, production methods, lifestyles, and business models. This competition stands as the first and only national-level scientific and technological innovation competition in the realm of industrial design, uniquely fused with artificial intelligence. It signifies the collaborative synergy between artificial intelligence and industrial design, while concurrently propelling the exploration and advancement of emerging industries. In this era of immense significance, designers nationwide are enthusiastically encouraged to actively participate and contribute.
The competition theme, "Smart Surge, Creative Future", prompts participants to envision the next decade and contemplate the practical applications of robots in our daily lives as artificial intelligence technology advances. Participants could select a specific type of robot (including but not limited to mobile robots, exoskeleton robots, companion robots, quadruped robots, two-wheeled robots, humanoid robots, etc.) and develop innovative solutions through creative design, product design, interaction design, service design, or any other relevant dimension. The objective is to facilitate the high-quality development of the artificial intelligence robotics industry, encompassing aspects such as product form, user experience, and system architecture.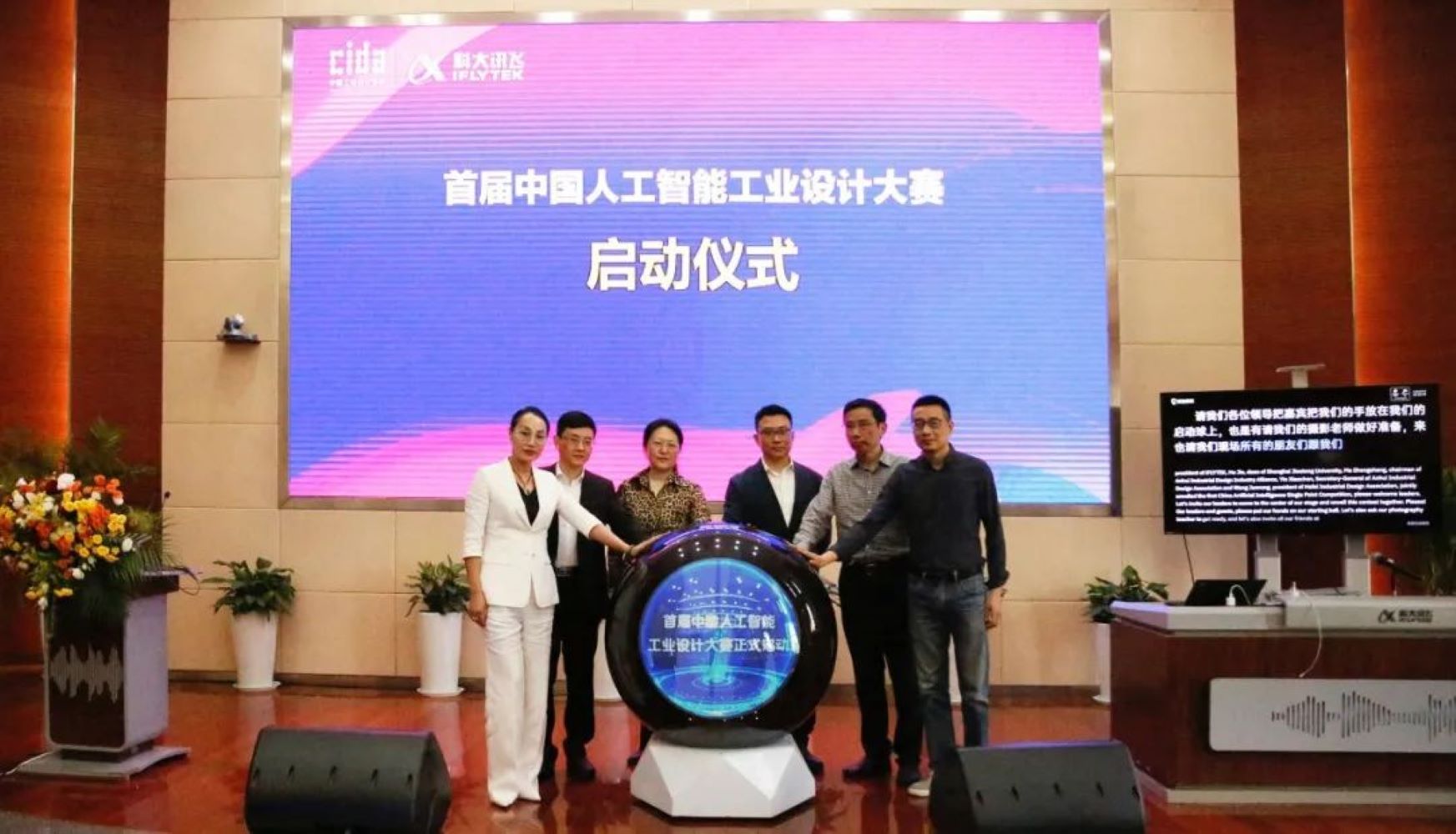 The competition officially opens for public submissions on May 25. Participants are invited to visit the official website of iFlytek Open Platform to access essential entry information and register. The top ten entries will be proudly showcased through physical models at the esteemed iFLYTEK Global 1024 Developer Festival, amplifying their impact and recognizing their contributions to the industry.
By hosting this groundbreaking competition, China continues to propel the frontiers of industrial design and artificial intelligence, fostering an environment of innovation, collaboration, and transformative advancements. Join us on this extraordinary journey towards a smarter and creatively charged future!