The Second Plenary Session of the Sixth Communist Party of China (CPC) Chongqing Municipal Committee made a decision to further the reform led by digital change. Three measures including building a digital government, fostering a digital society, and improving the system and mechanism for data management, will be taken, which will extend the reform to various fields.
On February 8, Zhou Chang'an, director of Office of Foreign Affairs of Science and Technology of Chongqing Municipal Commission of Housing and Urban and Rural Development, stated that the next year will witness 10 types of intelligent construction and transformation of the local infrastructure, such as intelligent road network, intelligent rail transit, intelligent construction of municipal engineering, intelligent connected vehicle infrastructure, intelligent parking, etc. And the construction of digital, networked, and intelligent urban municipal infrastructure will make headway in Chongqing.
"In 2023, there will be 52 intelligent construction projects for municipal infrastructure and transformation with a planned investment of about 6.5 billion yuan, and the construction will get sped up," Zhou Chang'an said, "with the implementation of these projects, we will create a smart Chongqing".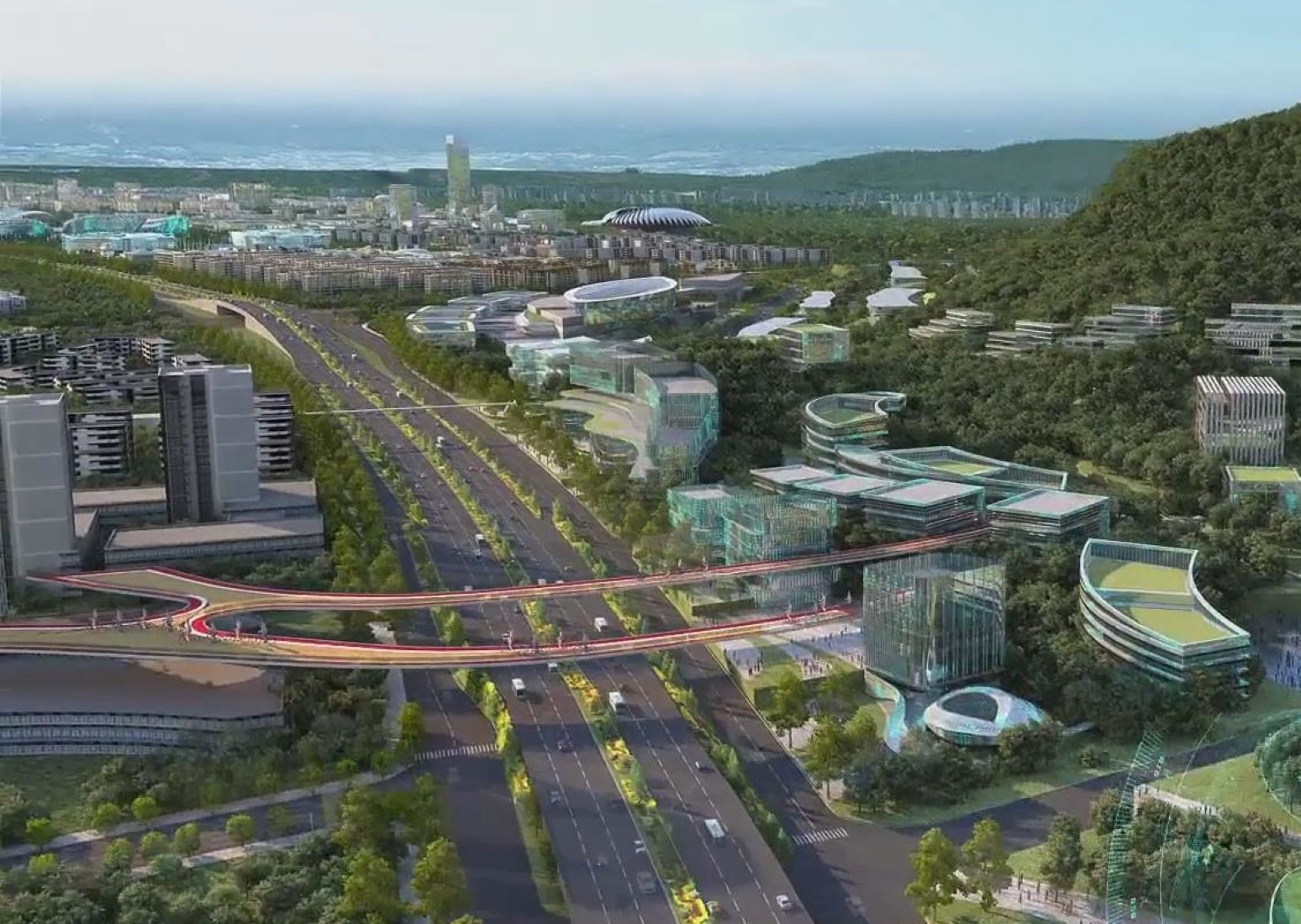 Intelligent road network
Chongqing will develop intelligent perception research and the R&D of Internet of Things perception equipment. To accelerate the formation of a comprehensive perception system of the urban road network, Chongqing will promote the application of Internet of Things facilities in the new projects of urban roads, bridges, and tunnels, together with the smart transformation of completed projects.
"In this regard, efforts will be intensified to progress the widening and reconstruction project of Ganghua branch road in Dadukou District and the construction project of Leijiapo Interchange in Yuzhong District."
Intelligent rail transit
Chongqing will focus on the application of the new generation of information technology, including big data, artificial intelligence, Internet of things, cloud computing, etc., in rail transit engineering. More efforts will be made on constructing the key technology demonstration project of Chongqing Rail Transit (CRT) Line 24. Furthermore, Chongqing will accelerate the construction of 3 system platforms, involving a safety management integrated platform for CRT engineering and a digital full life cycle management platform for express lines.
Intelligent construction of municipal engineering
Chongqing will promote the construction of intelligent production bases for municipal engineering parts. One of the measures is to build Changshou's prefabricated building intelligent production base of Chongqing Monorail Transit Engineering Co., Ltd., with a planned increase in production capacity of 300,000 m³.
Meanwhile, Chongqing will promote the industrialized construction demonstration of municipal engineering and attach more weight to the 3 projects, including the renovation projects for parts of the interchange and the Rapid Transit System Project in Chongqing Jiangbei International Airport T3B Terminal Passenger.
Intelligent connected vehicle infrastructure
Chongqing will boost the application demonstration of technologies in specific scenarios, such as intelligent information control, holographic intersections, and autonomous driving. There are 6 major projects, involving the National Telematics Pilot Zone in Liangjiang New Area, an intelligent connected vehicle demonstration zone in Western (Chongqing) Science City, a test and demonstration base for autonomous driving in Yongchuan District, an autonomous driving project in phase I in Chongqing East Railway station and so on.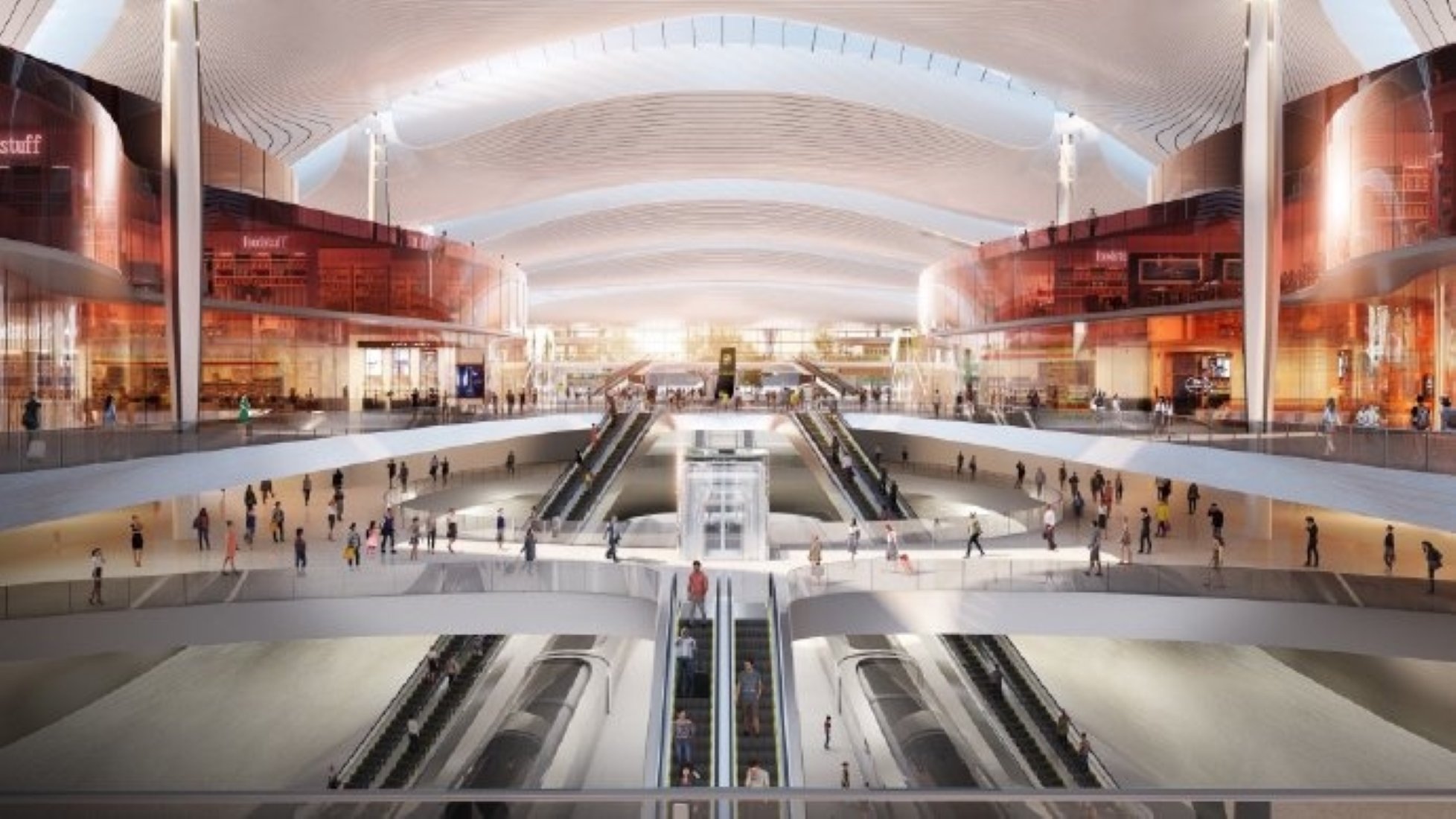 Intelligent parking
Chongqing will implement the technologies in parking, such as intelligent three-dimensional parking, parking guidance, illegal parking detection, parking space sharing, etc. The construction of 5 intelligent parking buildings or garages, including the intelligent parking building in Lijia and the public parking building in Dahuang Road, Yuzhong District.
Intelligent drainage
Chongqing will foster the application of IoT Sensor Technology in process of monitoring urban drainage. In terms of intelligent drainage with IoT, there are 5 projects to be implemented in Liangjiang New Area, Dadukou District, and more regions.
Intelligent underground pipe gallery
With a combination of big data and IoT, the underground pipe gallery in Chongqing will operationalize data management together with monitoring and precaution. Chongqing will prioritize the renovation projects of the underground pipe gallery in Chongqing High-tech Industrial Development Zone and Yuzhong District. And 3 monitoring centers at district and county levels will be introduced in Dianjiang, Yunyang, and Pengshui, three counties in Chongqing.
Intelligent riverside
Chongqing will intensify the governance and enhancement project in Daxigou section, Hualongqiao section, and Liziba region within the Two Rivers and Four Banks ( the Yangtze River and Jialing River area between Zhongliang mountain and Tongluo mountain in the main urban area of Chongqing). This will step up the riverside construction with diversification, quality, and humanization.
Intelligent Infrastructure in Parks
With the goal of improving the level of intelligent management in parks, Chongqing will focus on promoting the intelligent infrastructure construction of the Liangjiang Collaborative Innovation Zone and an industrial park, located in Banan District, for the modern intelligent building trade and big data.
The City Information Model (CIM) platform
One more highlight is the construction of a municipal-level CIM platform in the construction industry. Chongqing will conduct the initial completion of the CIM database and accelerate the construction of CIM platforms in some regions, such as Chongqing East Railway Station and the core area in Liangjiang. And more is to be done to fulfill the data sharing under the CIM platform at the regional and municipal levels.