The 2023 Liangjiang New Area Global Investment Promotion Conference kicked off in Chongqing on January 11. With the theme of "Open highland and create a better future", the conference, held both online and offline, set up the main venue in Chongqing while the branch one in Germany.
The event invited more than 260 guests from crucial enterprises and foreign agencies, including 25 world-renowned enterprises, 30 foreign-capital enterprises, and 18 consular authorities and international commerce associations.
Liangjiang New Area in Chongqing is China's first inland national-level new area, which covers an area of 1,200 square kilometers, including regions of Jiangbei, Yubei, and Beibei districts. The new area is accelerating the construction of an inland gateway for opening-up and an intelligent city, striving to become a leading area for high-quality development and a demonstration area for economic growth in Chongqing.
Amid the conference, the appointment of the first group of global investment consultants for Liangjiang New Area was announced. And there are 11 influencers in the ranks of the investment advisers, such as Michael Schumann, Chairman of the Board of Directors at German Federal Association for Economic Development and Foreign Trade; Denis Depoux, Global Managing Director at Roland Berger; Li Zexiang, a professor in Hong Kong University of Science and Technology. Most of them are leading the development of various fields including international commerce associations, colleges and universities, automotive industry, digital industries, strategic emerging industries, and financial investment.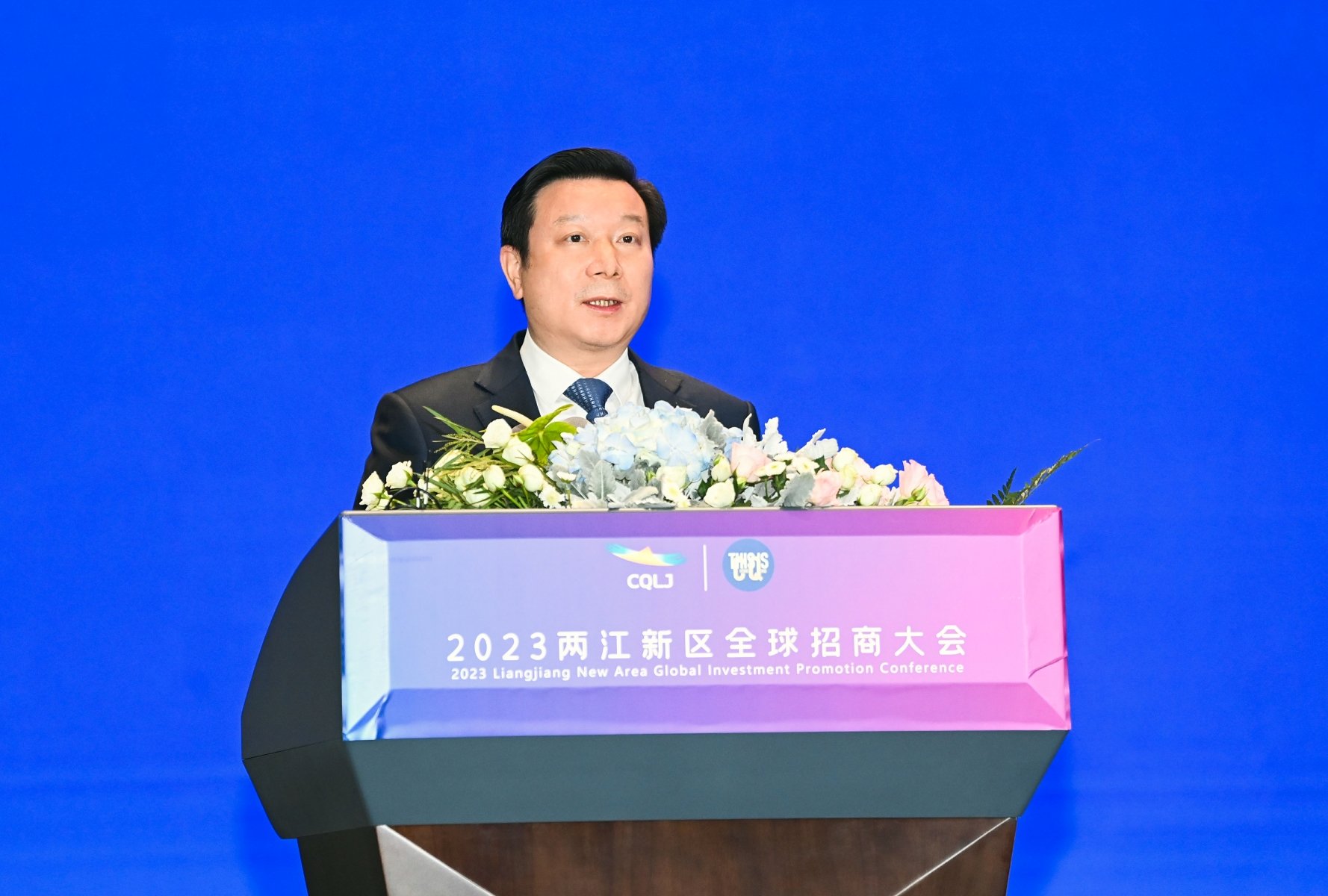 Zhang Hongxing, member of the Standing Committee of Chongqing CPC Municipal Committee and secretary of the Chongqing Liangjiang New Area Party Work Committee, addressed the geographical advantage of Liangjiang New Area. As the third national-level new area as well as the first one in Midwest China, Liangjiang New Area is touted as the core base of the China-Singapore (Chongqing) Connectivity Initiative and China (Chongqing) Pilot Free Trade Zone. And the new area serves as an intersection in all directions, embracing four international transport routes involving the Yangtze River Golden Waterway, the New International Land-Sea Trade Corridor, the China-Europe Railway Express, and the "YUMANE" (Chongqing-Manzhouli-Russia) international railway.
Liangjiang has formed two double-billion-yuan-level pillar industries out of the automobile and electronic information sectors. It has also created several emerging industrial clusters focused on equipment manufacturing, aerospace, and biomedicine, as well as a service industry system supported by finance, logistics, the service trade, commerce, tourism, and expos.
Liangjiang, whose economic development ranks among the top in Chongqing, amounts to nearly 15 percent of Chongqing's economic aggregate, with 20 percent of the industrial added value above designated size, 30 percent of the total import and export volume, 30 percent of the foreign investment in actual use, 30 percent of the value-added of the digital economy, 40 percent of the services trade, 50 percent of vehicle production, and 70 percent of the cross-border e-commerce transaction volume of Chongqing.
Significant achievements in cooperation have been witnessed in Liangjiang New Area, where the contract value has reached about 141 billion yuan and four 10-billion-level projects have been introduced by the end of 2022. The area has attracted a collection of companies on the Fortune Global 500 ranking and the Fortune China 100 ranking, including Lenovo, Corning, Continental AG, China's Energy Investment, State Power Investment Corporation, Baidu, ELION, etc.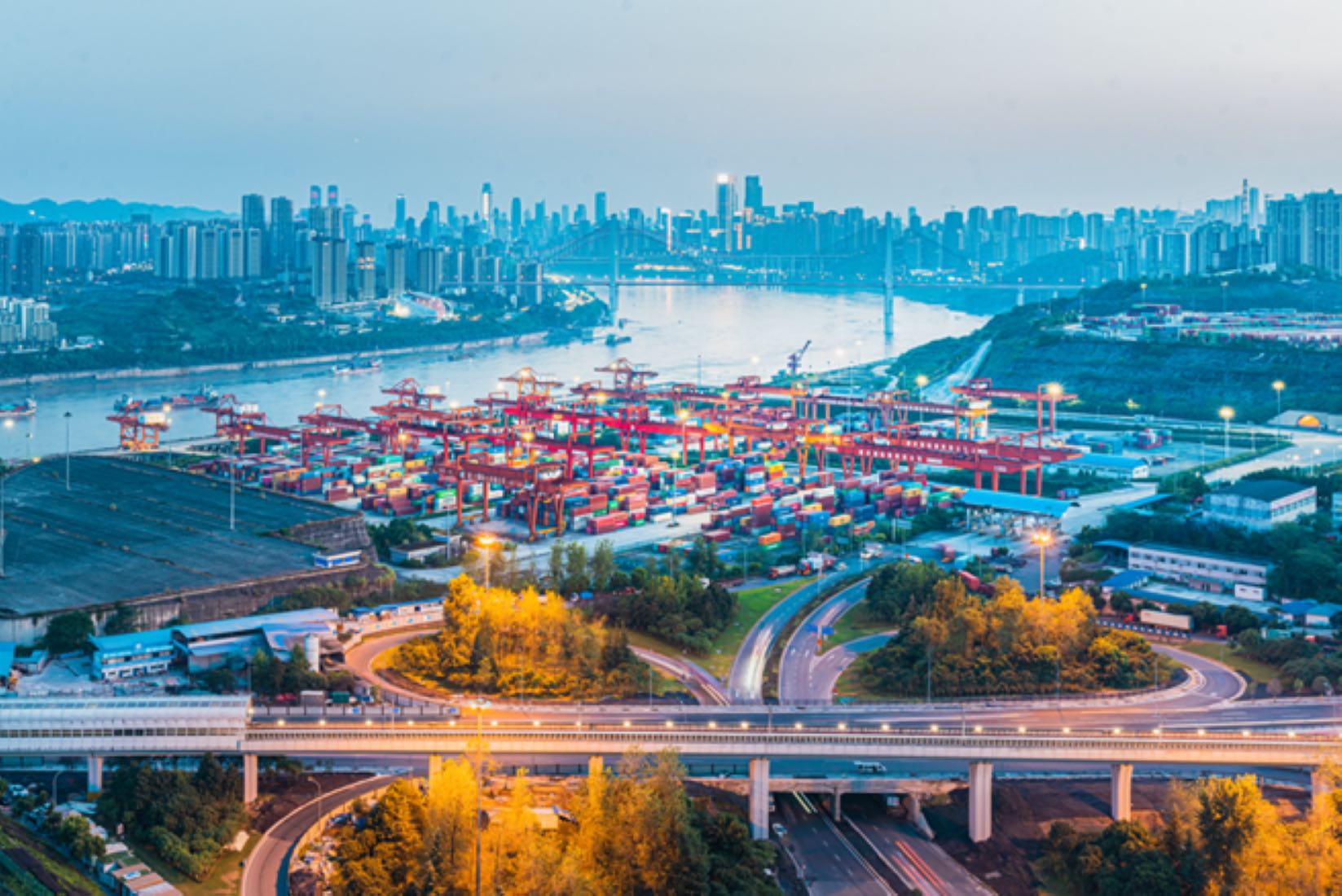 Liangjiang New Area boasts enormous advantages in terms of industrial development and investment, according to Wang Yu, member of the Chongqing Liangjiang New Area Party Work Committee and vice-director of the Chongqing Liangjiang New Area Administrative Committee. He emphasized that Liangjiang holds considerable promise and conduces to global investment with four main opportunities:
Upgrading pillar industries
The automobile and electronic information sectors are striding forward to 1-trillion-yuan-level pillar industries, high-end equipment, and life and health industry to 100-billion-yuan-level industries.
Growing marketing
The Chengdu-Chongqing economic circle, a national strategy covering a population of 100 million with a GDP of nearly 8 trillion and 3.5 trillion total retail sales, is under implementation.
Superlative business environment
The reform on improving the business environment, in line with World Development Indicators by World Bank, is advanced to strive for lifecycle services to enterprises.
Preferential policy support
The strategic support is furthered by means of the coordinated national-level policies involving the Western Development Strategy, the Chengdu-Chongqing economic circle, the Free Trade Pilot Zone, the New International Land-Sea Trade Corridor, etc., together with the empowerment projects in Liangjiang. This includes annual financial support for businesses with over 10 billion yuan in total, no less than 5 billion in the intelligent connected alternative fuel vehicles industry, and above 5 billion in the digital information sector.