The 2022 China Excellent Industrial Design Award (CEID), hosted by the Chinese Ministry of Industry and Information Technology was launched in August 2022. CEID is the only national government award approved in the field of industrial design and the highest level of a national award for industrial design in China. The award has been held for four consecutive sessions since its establishment in 2012 and has received a lot of positive feedback. CEID plays a leading role in demonstrating the high-quality development of China's manufacturing industry and contributes to promoting industrial upgrading.
CEID has been held every two years as the only national award in the field of industrial design in China since 2012. Compared with other industrial design awards that offer hundreds of prizes, CEID only selects ten gold awards. Therefore, it is regarded as one of the most difficult awards to win in the world.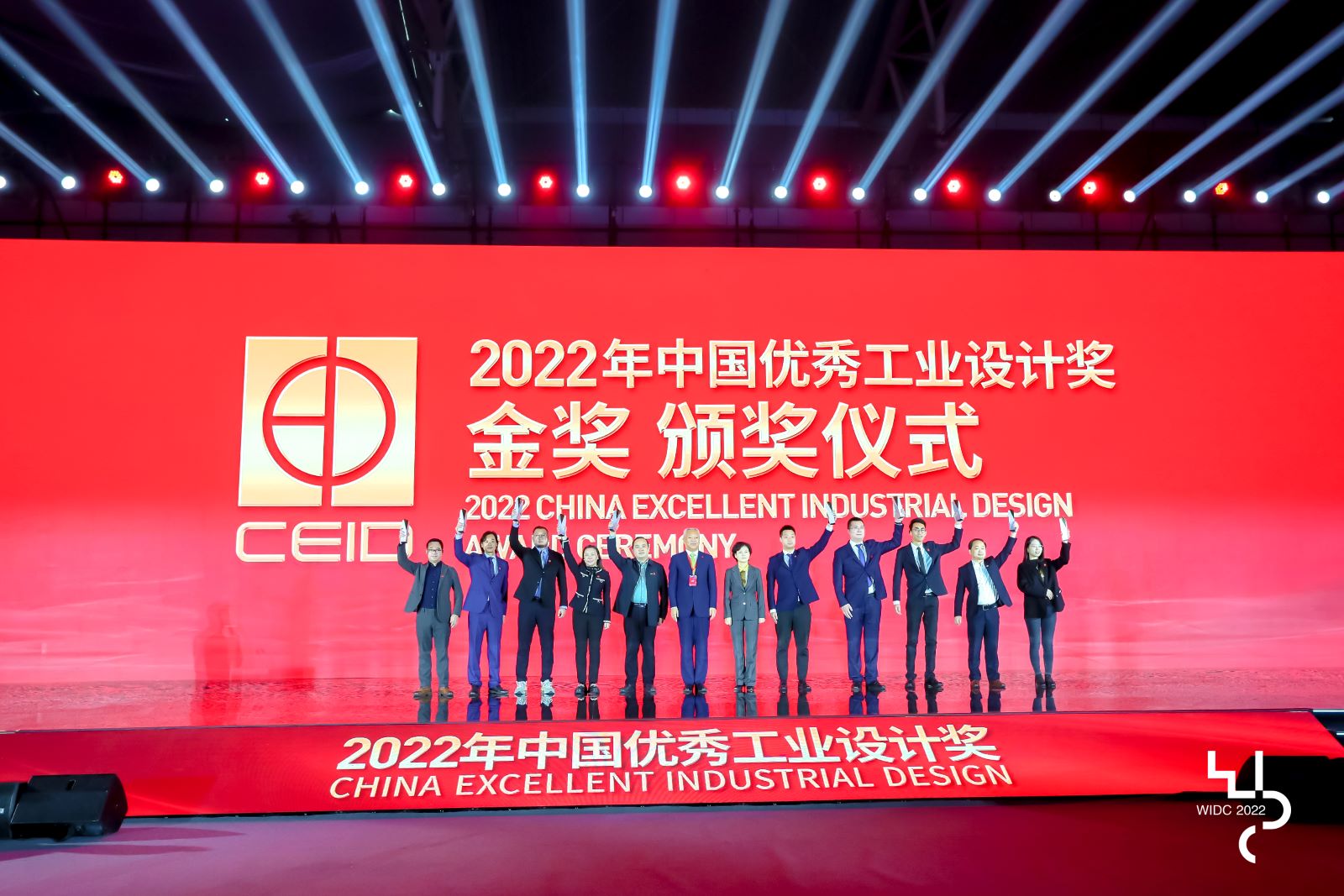 The 2022 China Excellent Industrial Design Award is expanded from 10 major gold awards to gold, silver, and bronze awards, a total of 60 awards, under the approval of the central government. The change is made to highlight the role of industrial design innovation, enhance the innovation capacity of China's enterprises, promote Chinese design, and stimulate economic vitality and innovation mindsets. At the same time, the declaration sections are also more scientific and refined, focusing on the three categories of machinery, electronics, and consumer goods.
Silver and bronze set up for the first time at CEID
This is the first time that Industrial Design National Award set up silver awards and bronze awards. CEID will include 10 gold awards, 20 silver awards, and 30 bronze awards in total. Compared with the previous selection of only 10 gold awards, 2022 CEID will have more attention from society and widen participation in industrial design. More design enterprises would participate in the evaluation of their outstanding products. The award would gather more outstanding achievements, optimize the industrial design environment, and therefore promote the innovation and development of industrial design.
Broader scope of declaration
This year's CEID is based on China's current development stage and focuses on high-quality development and the improvement of manufacturing design capability. The award referenced the national standards of the Industrial Classification for National Economic Activities and the requirements of industrial development, covering 14 major industries and fields including transportation, mechanical equipment, aerospace, electronic information and smart terminals, textiles, and apparel. 
The change of CEID is a follow-up of China manufacturing 2025 and the Special Action Plan for Enhancing the Manufacturing Design Capability (2019-2022). By encouraging Chinese original design and the application of advanced design concepts, tools, and methods in manufacturing, CEID will contribute to the country's scientific and technological innovation, drive industrial upgrading and promote the collaborative development of the industrial chain.